Rookie
Posts: 23
Joined: February 17th, 2011, 11:35 am
Location: Delhi, California
I thought I'd check out the conditions in the Stanislaus Forest yesterday. I started out in Coulterville taking Dogtown Road. The plan was to ride to Bullcreek Road and circle back around on some forest roads.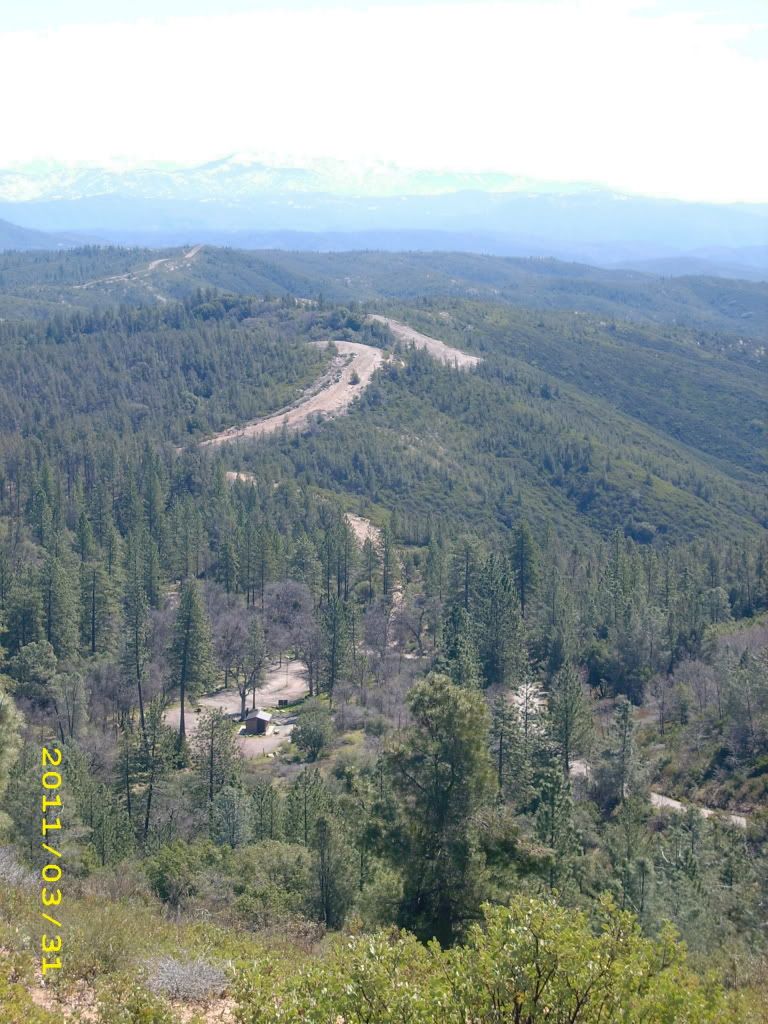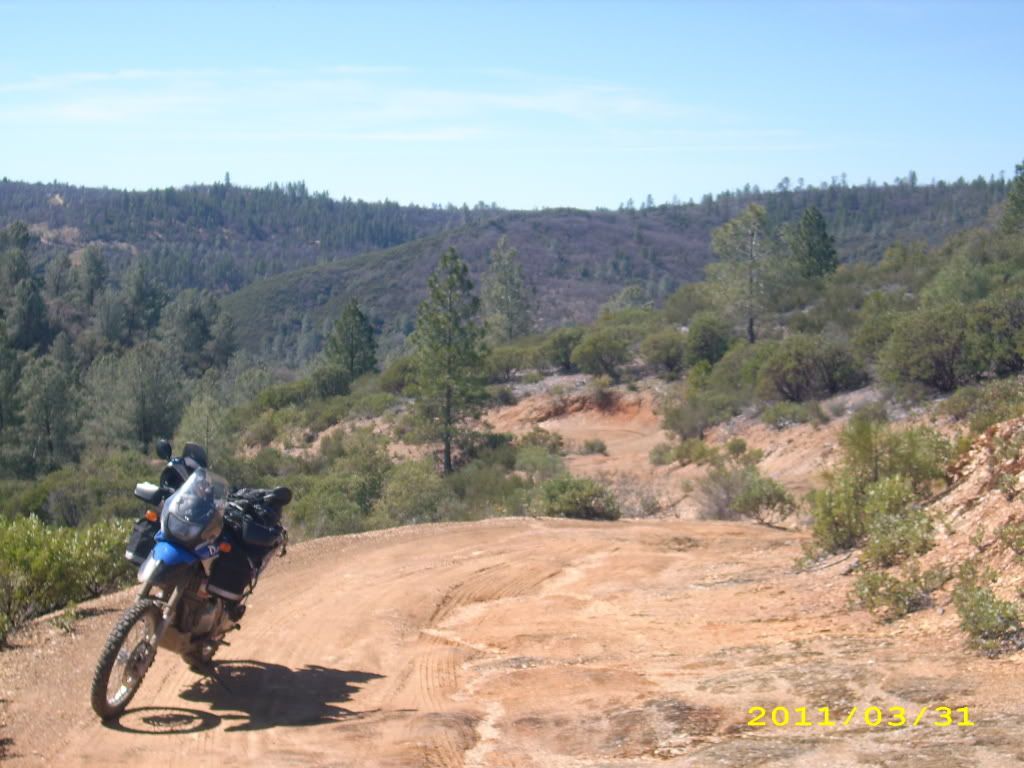 The conditions were not bad at all, and presented some fantastic views.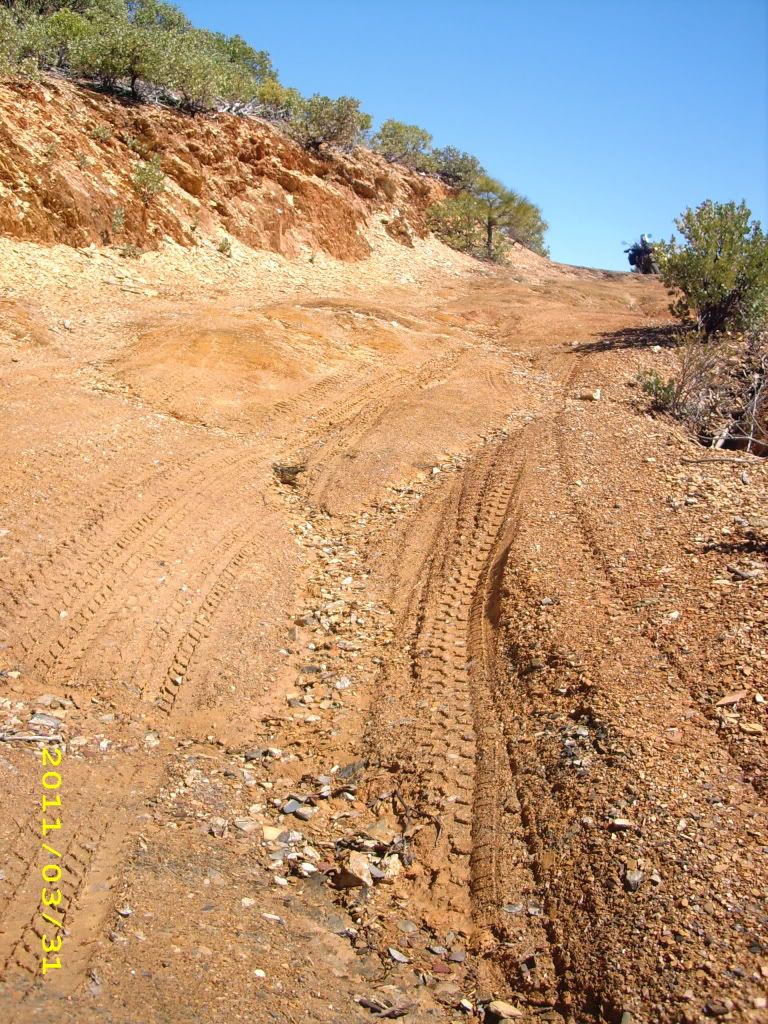 I managed to stay dry after a small creek crossing. Until, I came to a wider one and had no such luck.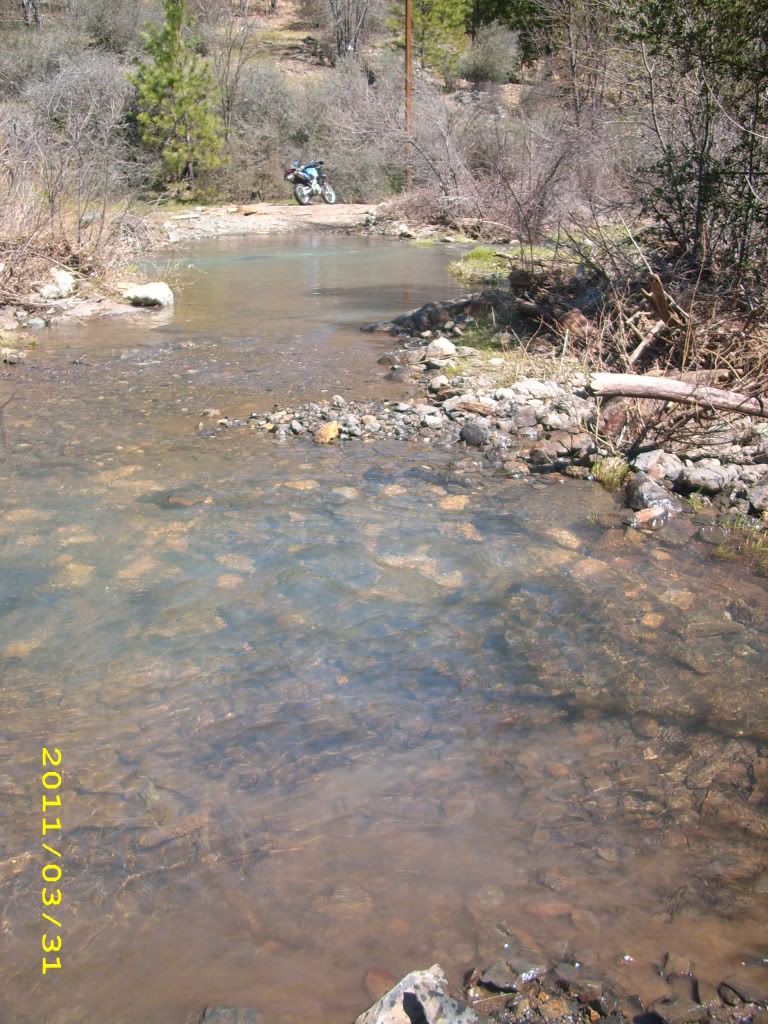 I had to kick my feet out when I got here. It doesn't look like much, but it was a steep climb out. I lost traction, and was starting to think I wasn't going to be able to get out.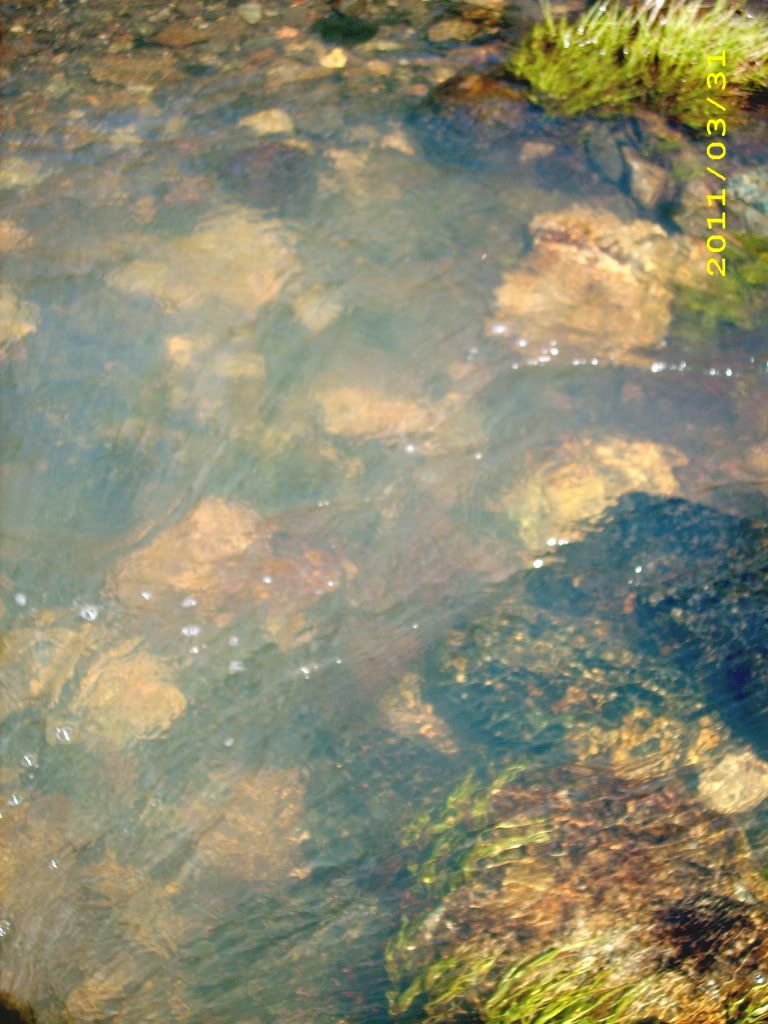 After getting my weight off the bike, my rear tire started to grab and shifted the bike to the side slightly. I feared that I might dump my bike in the water. That would have sucked big time.
The water came up to my knee which, meant my boots were completely soaked.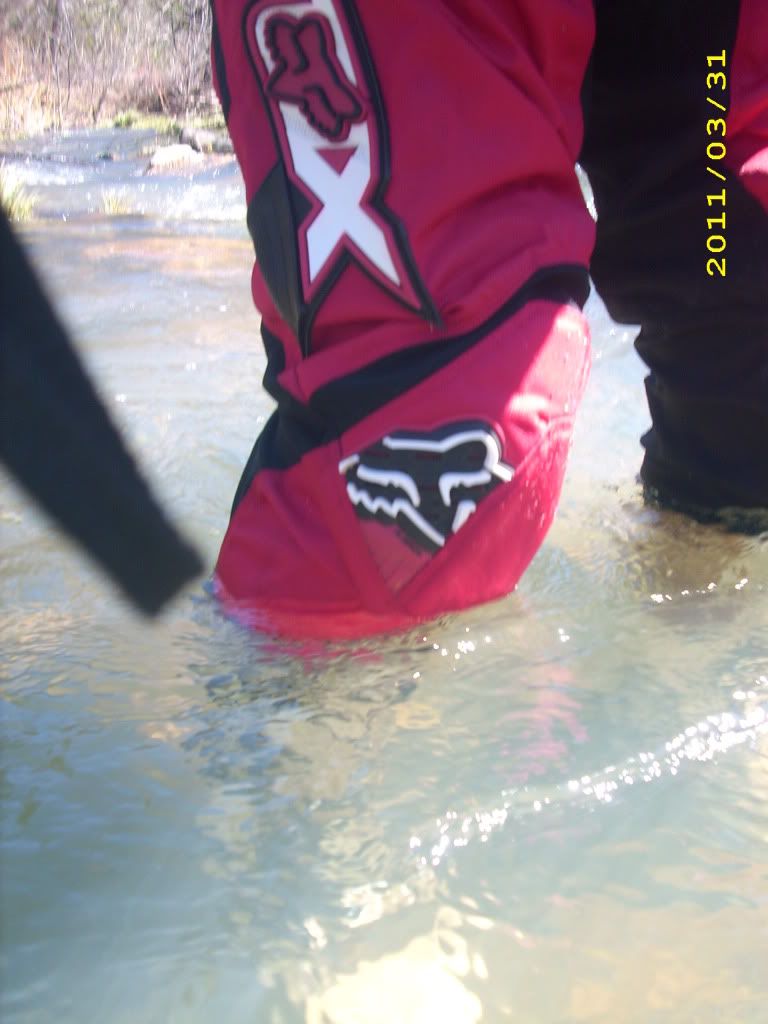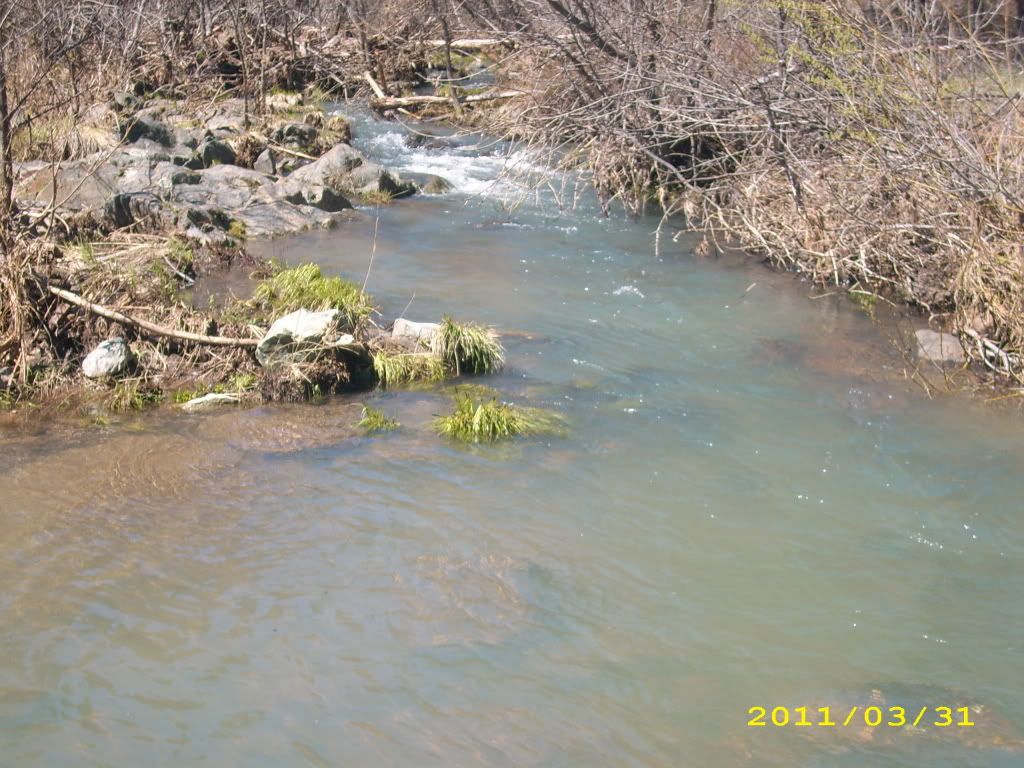 After my brief struggle in the water I stopped and had lunch. I took my boots off and let them drain while I ate. I had to wring the inner boot and my socks out.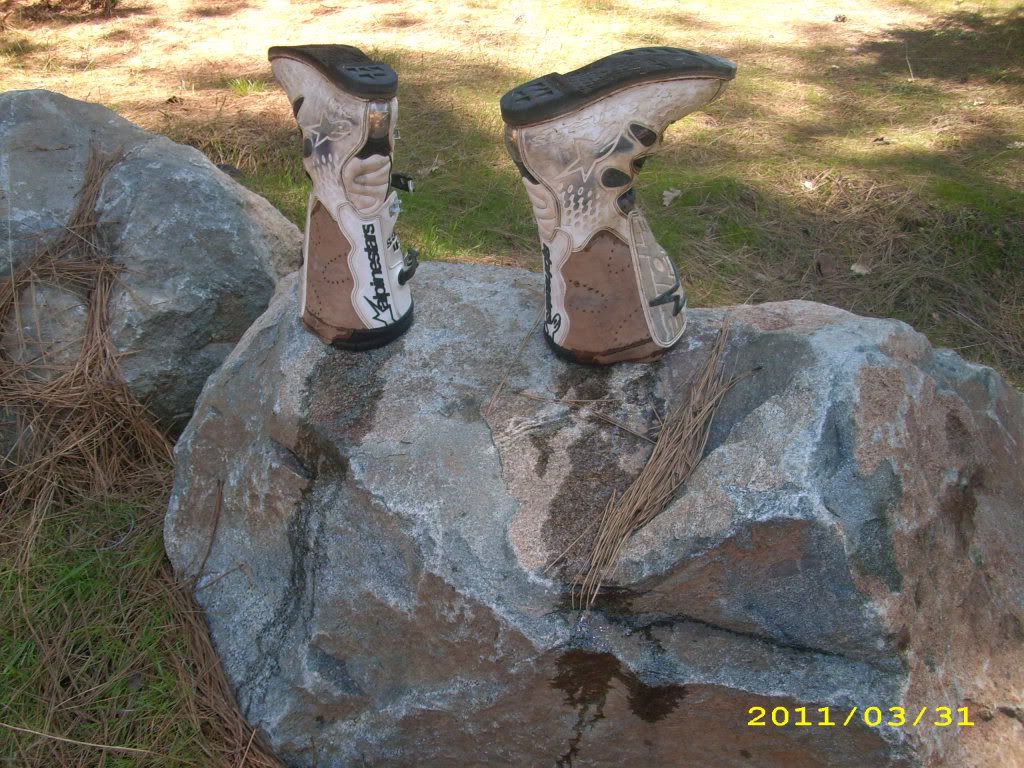 More coming...
Jason